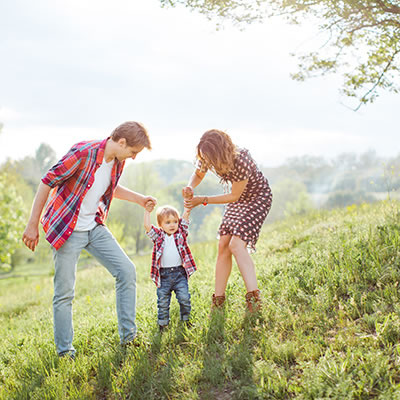 Insurance Planning
Many times life throws us a curve ball.  Insurance is necessary to provide protection in the cases that we die too soon, live too long, or get disabled along the way.
Life Insurance
Life insurance has many uses in financial and estate planning, including estate liquidity, debt repayment, income replacement and wealth accumulation. There are many different types of policies to consider for each of your needs.
Life insurance is designed to provide financial security for relatives of the deceased, most commonly spouses and children. If you support someone with your income or your time, and they won't be able to provide that support for themselves without you, then you need life insurance.
Many people don't realize how important life insurance is; they are more concerned with saving and investing for retirement than they are with making sure they have enough life insurance coverage.
At McGuigan Financial, we will determine how much insurance you will need and how to best fund that need, either through low cost term or a permanent policy.
Disability Insurance
While many people think they can get social security disability benefits if a serious illness or injury prevents them from working, it is hard to qualify for these benefits and they might be far below what you'd need to maintain your household's standard of living.  Disability insurance provides a portion of your working income through the remainder your working years, usually to age 65, in the case that you become injured and can not perform the duties of your employment.
At McGuigan Financial we will sort through the different options available for disability insurance to make sure you have the most appropriate coverage.
Long Term Care Insurance
Long term care insurance is to help a family pay for extended care, whether it be skilled or unskilled.  A long term care insurance policy covers daily activities like bathing and dressing, rehabilitation, nursing facilities and other care-oriented activities for individuals with 'cognitive impairment' diseases like Alzheimer's that will last for greater then 90 days. As medical advances continue and our life expectancies increase, so does the probability of requiring some form of skilled care in our futures.
There are a couple a different ways to purchase long term care insurance, at McGuigan Financial we will determine the need and your ability to pay for long term care insurance given the likelihood of care needed.
---
Insurance guarantees are based on the claims paying ability of the issuing company.